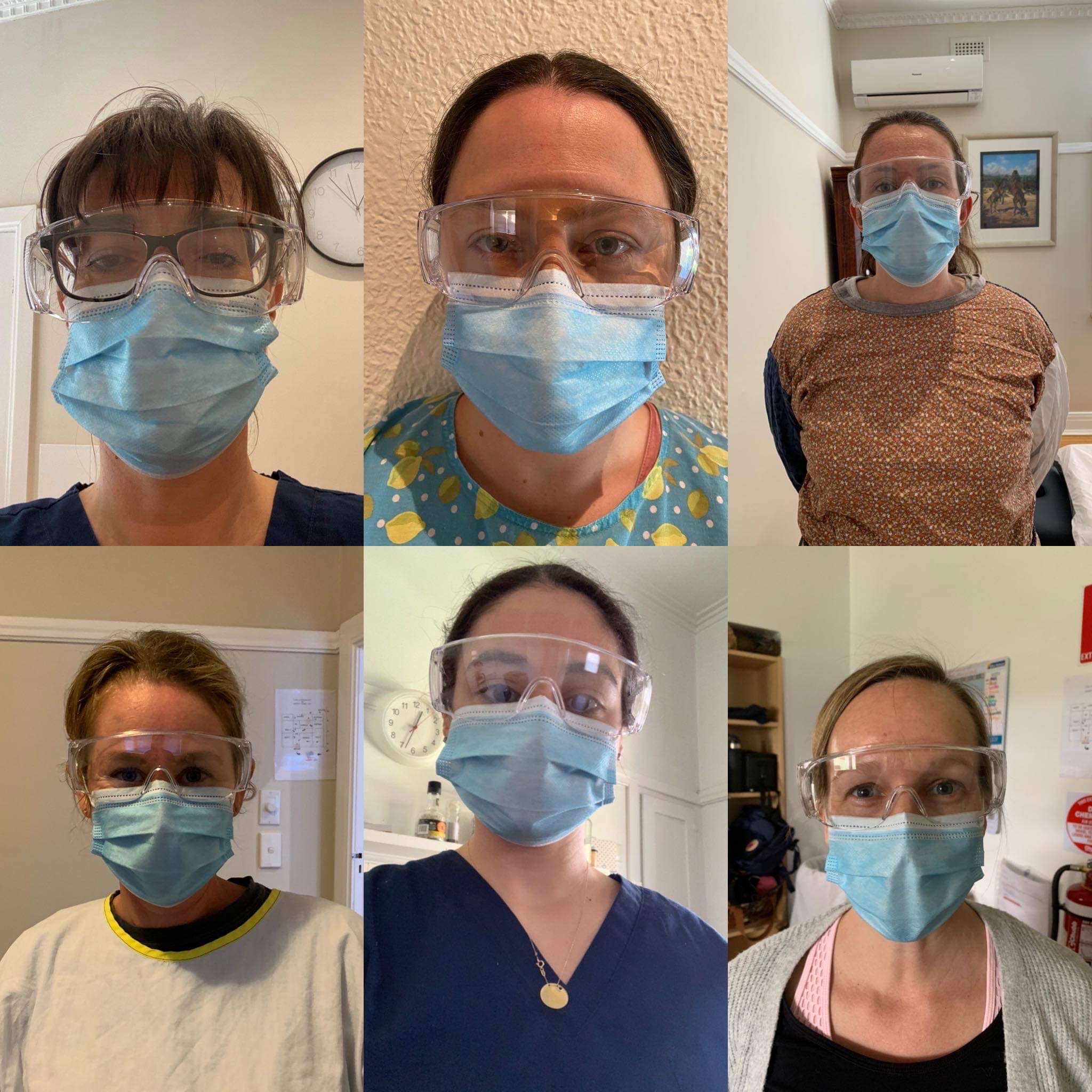 Our Team
O'Shea Osteopathic in Bendigo has a team of highly qualified Osteopaths.
All of the Osteopaths at O'Shea Osteopathic are registered with the Australian Health Practitioner Registration Agency (AHPRA).
Dr Melanie O'Shea – B.App.Sc. (Clinical. Sc.), B.Osteo.Sc., Grad. Dip. Animal Chiro.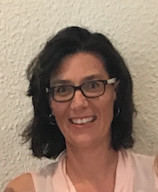 Melanie graduated from R.M.I.T University (Melbourne) in 1997 after completing the five-year double degree (Bachelor of Applied Science – Clinical Science and Bachelor of Osteopathic Science).  Melanie then worked in private practice for three years in Melbourne's eastern suburbs and lectured at RMIT University in the area of Osteopathic techniques, before moving to Bendigo in 2000.
Having had the great privilege of working in smaller rural setting Melanie strives in maintaining open lines of communication and referral to those around her in areas of expertise including nurses, lactation consultants and maternal health nurses, physiotherapists, podiatrists, myotherapists, general medical practitioners, traditional Chinese medicine practitioners, orthopaedic specialists, neurologists, Pilates instructors, fitness instructors and occupational therapists to name a few.  Melanie sees the teamwork between appropriate disciplines as a vital part of the overall approach to optimal health.
Melanie enjoys using a wide variety of technique approaches for the musculoskeletal system or an appropriate referral network to achieve the best results possible for each individual case.
Other than her family, the other passion in her life are horses.  To consolidate her understanding of the horse in 2005/06 Melanie (along with a group of veterinarians, chiropractors and osteopaths) undertook postgraduate studies in animal chiropractic.  As such, now armed with a knowledge of both the horse and riders body mechanics, her aim is to aid riders achieve optimal horse and rider balance throughout their equestrian pursuits.
Dr Jessica Cunningham – B.App.Sc.(Osteo.), M.Osteo.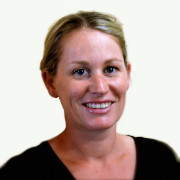 Jessica graduated from the University of Western Sydney in 2003 and worked in Sydney with a husband and wife team who were both very experienced osteopaths. Jessica felt fortunate to work in a clinic with such a wealth of experience. Being in Sydney office workers i.e. upper back and neck pain, headaches and postural strain were her bread and butter.
Jessica then spent a year travelling overseas where she worked in a women's hospital in Dublin and grew very attached to the Irish and their love of life.
Jessica has been in Bendigo ever since.  Jessica is extremely passionate about her work as an osteopath and feels very lucky to have had the training and experience, which enables her to give her patients relief.
Since having kids of her own, her enthusiasm in this area has been given a boost. Jessica also really enjoys treating good old unexplained low back, neck pain and headaches.
Dr Carrie Lenaghan – B.App.Sc. (Comp.Med.), M. Osteo.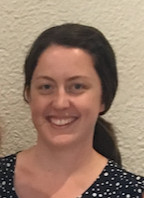 Born and bred in Bendigo, Carrie moved to Melbourne to complete a master of osteopathy at RMIT University in 2005.
After finishing her 5 year degree, Carrie decided to continue to base herself around Melbourne, working at a couple of different clinics in the northern suburbs for 3 and a half years.  Majority of this time was spent in Brunswick where she got to experience a lot of different cultures, especially because of the strong Italian and Greek communities.
Carrie returned back to Bendigo in early 2012 to be closer to my family and for better work opportunities.
Carrie is particularly fascinated with women's health, especially the management of musculoskeletal issues related to pregnancy. She also comes from a very strong sporting background and is very passionate about the management of sports related injuries.
Moving back to Bendigo home has also meant Carrie could return to playing soccer for her old club Spring Gully United.
Dr Laura Errey – B App Sc(Comp Med) M Osteo Grad Cert Neonatal & Infant Manual Therapy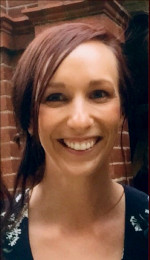 Laura graduated from RMIT University in 2009 with a Masters of Osteopathy. She went on to complete a Graduate Certificate in Manual Therapy for Neonatal and Infant Paediatrics at Victoria University in 2010 and has also completed post-graduate study in pregnancy, and women's health.
Originally growing up on a dairy farm in South West Victoria, Laura has worked in private practice in Geelong and Albury/Wodonga, gaining invaluable experience along the way, before relocating to Bendigo
She is completing her Clinical Pilates training to add another rehabilitation dimension to her practice.
When not at work, Laura enjoys a range of activities from Stand-Up Paddle Boarding to Yoga, Pilates, hockey, spending time with her friends & family and walking her dog, Poppy.
Dr Rhiannah Considine – B. App. Sc. (Comp. Med.), M. Osteo.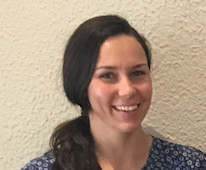 In 2009, after five years of study, Rhiannah graduated as an Osteopath from RMIT University (Bundoora).
She continued to live in Melbourne and gained invaluable experience working in private clinics.
In 2016 we were very excited to have Rhiannah join our team in Bendigo. As Rhiannah was grew up  North West Victoria she immediately felt at home back in the country environment.
Rhiannah thoroughly enjoy working with a variety of presentations including; work or study related conditions, sports injuries and the management of symptoms associated with degeneration.
Dr Abby McClure – B.Sc., B.Sc.(Clin.Sc), M.H.Sc. (Osteo).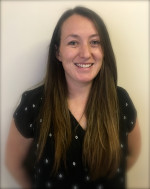 Abby graduated from Victoria University with a Master's degree in Health Science (Osteopathy).
She was drawn to Osteopathy whilst previously completing a Bachelor of Science as she found she had a keen interest in functional anatomy, rehabilitation and holistic health care.
Abby enjoys treating patients with a wide range of conditions from migraines/headaches to sports related injuries. She understands that every patient is different and utilises a broad range of techniques to tailor her treatment to each of her patient's needs.
As a new mum, Abby has gained better insight and furthered her interests in women's health and pregnancy related issues.
Abby is passionate about Osteopathy and is looking forward to working with patients to help them achieve their best state of health.
Dr Shantel Hussein – B.Sc., B.SC.(Clin.Sc), M.H.Sc. (Osteo).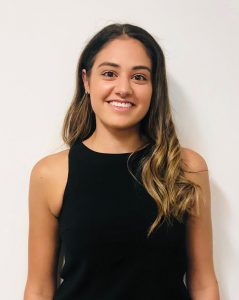 Shantel graduated from Victoria University with a Bachelor of Science (Clinical Science) and a Master of Health Science (Osteopathy).
Shantel's interest in Osteopathy started with a passion for helping others and improving the general health and well-being of those within the community.
Having had extensive experience working with both amateur and junior elite football clubs, Shantel enjoys treating and managing all kinds of sporting injuries. Additionally, she enjoys treating many other musculoskeletal conditions, such as postural or occupational related problems.
In her free time, you will find Shantel playing social netball, going to brunch and taking her puppy for walks.
Shantel is new to Bendigo and can't wait to become a member of the Bendigo community.
Loretta, Julie and Ashlye are our friendly front desk co-ordinators who can help with bookings and general practice information.