Types of conditions we regularly see.
All of the Osteopaths at O'Shea Osteopathic in Bendigo use a variety of manual techniques to address a wide variety of musculoskeletal conditions including: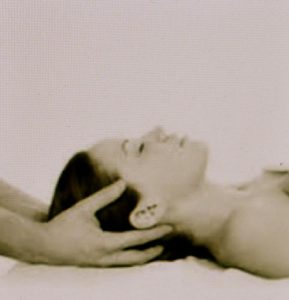 Neck pain that may include postural strain, whiplash injury, stiff neck muscles, wry neck or stiffness from arthritis. Headaches or migraines due to dysfunction of the cervical spine may also be positively influenced.
Shoulder pain from injuries such as rotator cuff damage, bursitis, capsulitis or  overuse injuries.
Lower back pain from a variety of sources such as muscle strain, arthritis, facet sprain, disc injury or ligamentous sprain.
Elbow pain from conditions such as tennis or golfer's elbow.
Hip pain from problems such as arthritic stiffness, muscle tension or overuse injuries.
Sport injuries such as knee pain, patella tracking dysfunction, ITB syndrome, and ankle sprains to name a few.
Occupational injuries related to poor ergonomics including shoulder pain from postural strain, repetitive strain injuries that may manifest as wrist or elbow.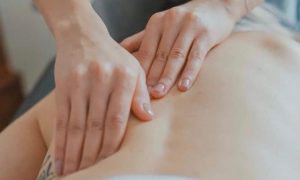 The techniques used may vary depending on the condition and individual patient, and may include:
soft tissue techniques to relax musculature;
articulation or passive repetitive joint movements to improve the quality or range of motion of a joint;
stretch to lengthen shortened musculature;
muscle energy techniques (MET) addressing individual joint dysfunctions via surrounding musculature;
low amplitude high velocity thrust techniques to restore mobility and function of a joint complex;
strain – counterstrain, trigger point therapy, exercise therapy, myofascial release, functional release, respiratory releases the list goes on and on.
At times an osteopath may also utilize such modalities as ultrasound, heat, ice and rigid strapping or kinesio-taping to achieve desired results.
Due to this wide range of techniques that an Osteopath may choose from, they will often see patients over a wide age group, from children to the elderly.